April 26, 2021
National Work Zone Awareness Week 2021
This week marks National Work Zone Awareness Week, a national campaign that was first created in 1999 to educate the public on safe driving at the start of construction season. Work zones, which include any construction work that takes place on a road, are critical to the maintenance of transportation infrastructure. But due to the risks of working on modern roads such as distracted drivers, quieter car cabins, and other factors, work zones are also particularly dangerous places to work. Here at HAAS Alert, we're working with agencies across the country to solve this issue, which impacts all drivers.
Understanding Work Zone Risks
While the total number of active work zones nationwide is unknown, data provided by the Federal Highway Administration (FHWA) reveals just how frequently work zone operators and workers experience injury or death. In 2019, there were 135 worker fatalities in work zones, a nearly 9% increase from 2018. 33% of those crashes involved a commercial motor vehicle (CMV).
Work zones are even more dangerous for the motorists and drivers that pass by them every day. The FHWA reports that there were 842 work zone fatalities in 2019, including 690 drivers and passengers. Those numbers also outpaced 2018 fatalities by 11%, even though overall highway construction spending only increased by 0.3% in the same period.
The FHWA calculates that one work zone fatality occurs for every $112 million worth of roadway construction expenditures. Based on this calculation, the $115 billion in road investments funded by the recently passed American Jobs Plan equates to a potential 1,026 motorist and worker fatalities in work zones. The data shows that this problem will continue to worsen if significant advancements aren't made in work zone safety.
Reducing Risk with Digital Alerting
Improving work zone safety is a priority for transportation officials nationwide, and HAAS Alert is partnering with state Departments of Transportation, construction firms, municipal leaders, and policy planners to make digital alerting a part of the solution. Digital alerts provide drivers with advance notification that they're approaching a hazard such as a work zone, reducing the risk of collision as much as 90% by giving drivers more time to slow down and safely maneuver past (read our Safety Cloud® Guide to learn more). Read on to learn about just some of the agencies we're working with today.
Indiana Department of Transportation
The Indiana Department of Transportation (InDOT) recently equipped its maintenance fleet vehicles with Safety Cloud, utilizing digital alerts to prevent collisions involving maintenance vehicles in the field. The deployment is part of a broader innovative work zone safety strategy that includes queue trucks and automated queue warning systems. INDOT's focus on work zone safety is a targeted effort to reduce risks to workers and drivers this year as the state plans to complete nearly 1,200 roadway construction projects valued at over $2 billion.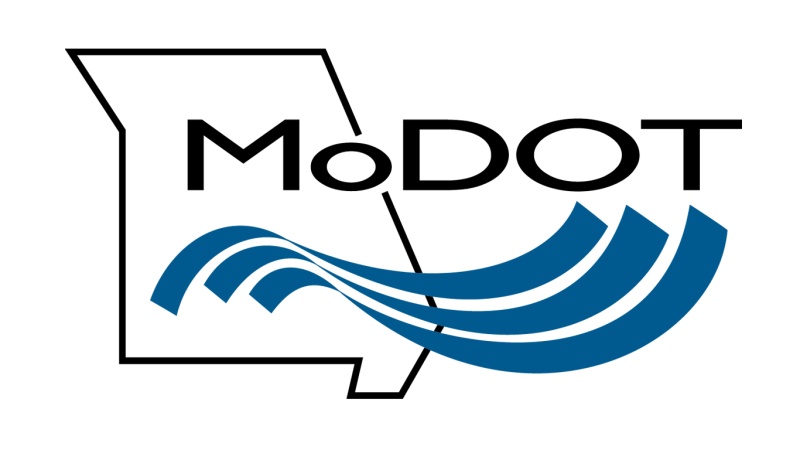 Missouri Department of Transportation
The Missouri Department of Transportation (MoDOT) uses protective vehicles with truck-mounted or trailer-mounted attenuators (TMA's) to protect crews and assets operating on the roadway. Last year, the Department's TMA's were struck a record 48 times, leading officials to seek new solutions for preventing roadway collisions. The department announced last week that it equipped more than 500 of its vehicles with Safety Cloud digital alerting, including all of its emergency response fleet, providing a critical extra layer of protection for both Missouri drivers and MoDOT work crews.
Regional Transportation Commission of Southern Nevada
Two years ago, HAAS Alert began working with the Regional Transportation Commission of Southern Nevada (RTC), the group tasked with overseeing construction funding, transportation planning, traffic management, and more for the southern part of the state. RTC added Safety Cloud to a group of its maintenance and construction vehicles and deployed additional technologies and tools for advanced work zone safety and connectivity. RTC continues to use Safety Cloud for work zone protection today, and recently began expanding its deployment through a Geotab integration.
Work Zone Safety Affects Us All
When it comes to improving work zone safety, everyday drivers play a critical role. We should all remember every time we operate a vehicle that the people working to maintain and improve our roads are counting on us to stay alert and drive carefully. This year, during National Work Zone Awareness Week, we're inspired by the dedicated transportation workers and leaders in communities large and small who work every day to ensure we can all get home safely.
Learn More
Interested in Safety Cloud and digital alerting? Click below to download our Safety Cloud guide and learn more about our collision prevention service for emergency fleets, work zones, and roadside crews.